Food to spike your blood sugar in Melbourne
June 18, 2020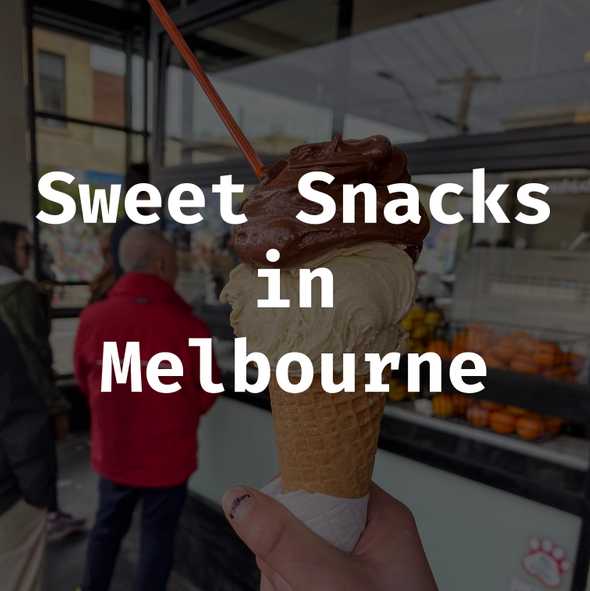 A Utilitarian Sweets Guide
This is my answer to the question "I would like to destroy my body with sugar — where can I do that?".
Balha's Pastry
Godtier Lebanese pastries and baklava. Also has a Winter Palace vibe with the grand staircase and chandeliers.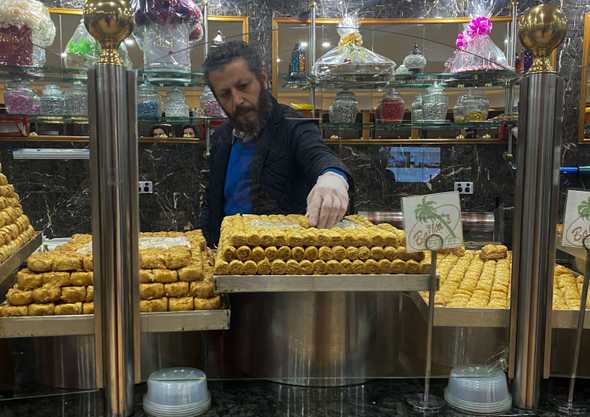 Probably the best Lebanese pasties in Melbourne. Balha's is open late and has an obscene selection of sweets (every possible combination of nuts, honey, and filo pastry).
Baklava is charged by weight (roughly \$30 per kilogram) — deal of the century.
If you're not in a rush, you can eat-in upstairs with a coffee. 9PM seems to be rush hour, so make sure you have a seat before ordering if you're here for a late-night hangout.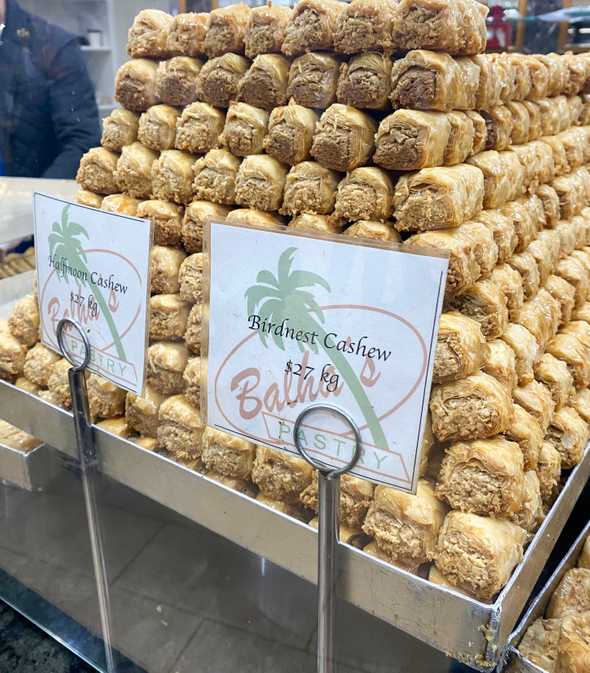 Order Suggestions:
Cashew Halfmoon
Walnut Baklava (god tier)
Pistachio Baklava
Any Cons? The coffee is below average (I'd stick to black if you can).
Location: 761-763 Sydney Rd, Brunswick VIC 3056
Monarch Cakes
An almost-century old cake store in St Kilda with an insane chocolate… thing.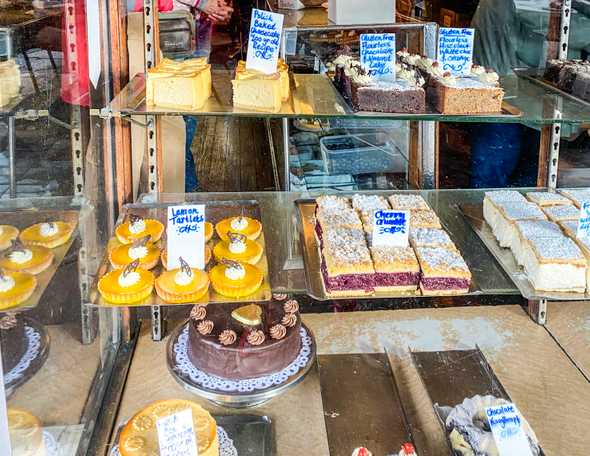 The chocolate kooglhoupf is allegedly a 100-year-old recipe. It's similar to a large gooey chocolate doughnut (but also not at all):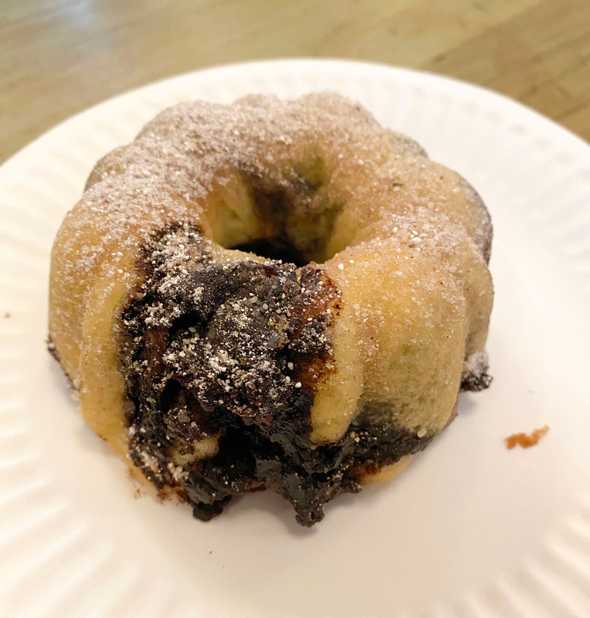 They're also pretty well known for their plum cake. Order both for a diverse meal: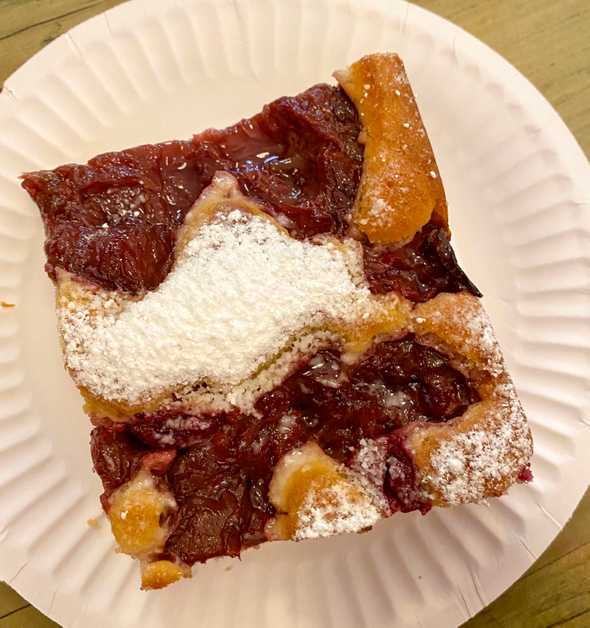 Cakes usually aren't served on disposable plates, but I visited just after Covid 19 restrictions were eased.
This is the perfect place for a mid-morning cake and coffee on a Sunday.
Order Suggestions:
Chocolate Kooglhoupf
Famous Plum Cake
Any of the multiple cheesecake options
Any Cons? After 8PM, you'll probably get heckled for money or cigarettes if you sit outside.
Location: 103 Acland St, St Kilda VIC 3182
---