5 Food Gems in Melbourne
March 12, 2020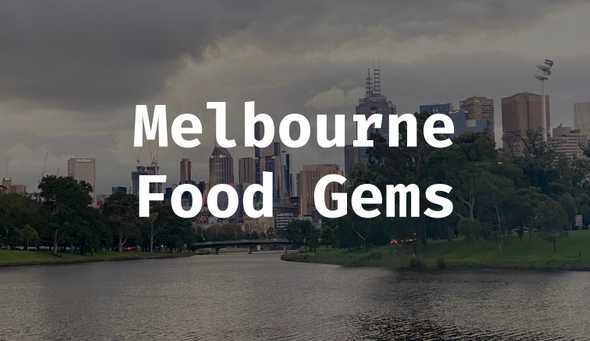 A Utilitarian Food Guide
This list is my answer to the question "Do you know where I can get a cheap and tasty meal in Melbourne?".
I usually give this list to friends/family members that want to know where they can eat a meal on a normal Tuesday for lunch.
These aren't Michelin Star tier restaurants, but they punch above their weight on a taste-to-price equation. They all have a divebarish charm.
A1 Bakery
A traditional Lebanese bakery with awesome kibbeh and falafel.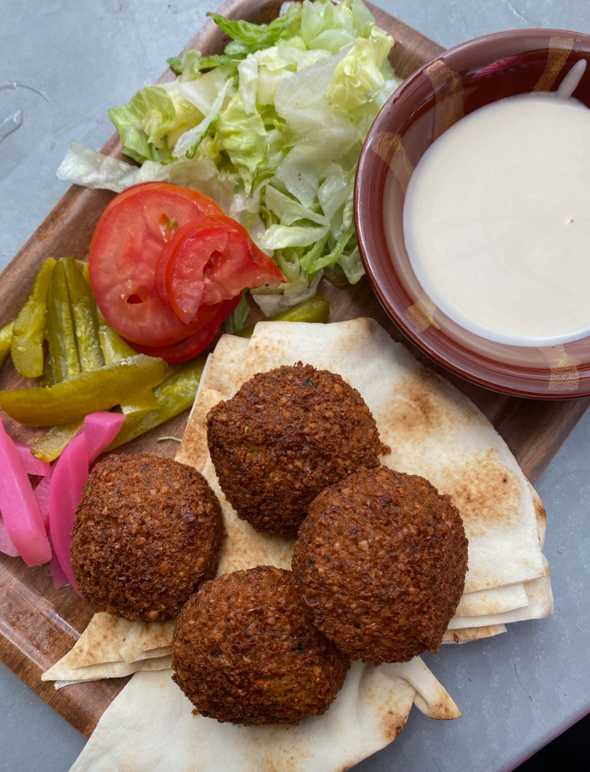 If you're North of the city, you need to check out A1. It's pretty famous (upmarket cafes resell their falafel and flatbread) and always busy at lunchtime.
It feels like you're eating in an industrial bakery (which you kind of are). I've never ordered a meal here that's not mindblowing (and also dirt cheap).
Order suggestions:
Kibbeh Platter
Falafel Platter (it's \$8 somehow and impossible to finish alone)
Chicken Tawouk Wrap
I usually grab an unknown bread creation on the side — they never disappoint.
Any cons? The lineup to order is pretty horrifying at 12PM - 1PM.
Location: 643-645 Sydney Rd, Brunswick VIC 3056
Lucky Coq/Bimbo Deluxe
A bar that must be selling their pizza below cost.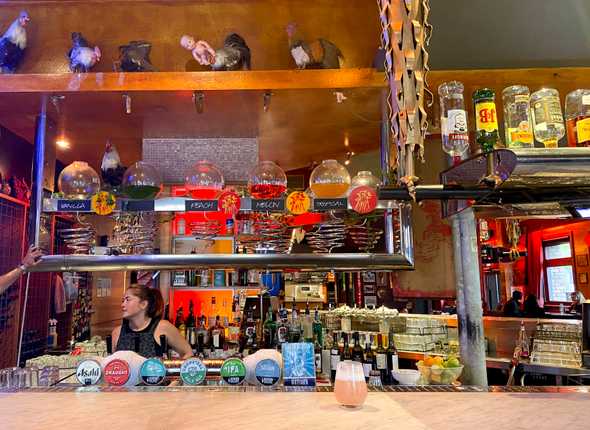 These are two venues in polar opposite suburbs (North vs. South), but they're identical when it comes to vibe, menu, and appeal.
You probably can't find someone in Melbourne between the ages of 18 and 70 that hasn't at least walked through one of these venues. They're both renovated pubs in busy shopping/nightlife areas.
They're average drinking establishments. You probably wouldn't remember either venue if you just had a beer/cocktail there with a friend. But they have a top-tier pizza menu.
All pizzas are \$5. In the past, the pizza here was below average, but in 2020 the pizza has improved. The crust tastes like real pizza crust and the ingredients are fresh.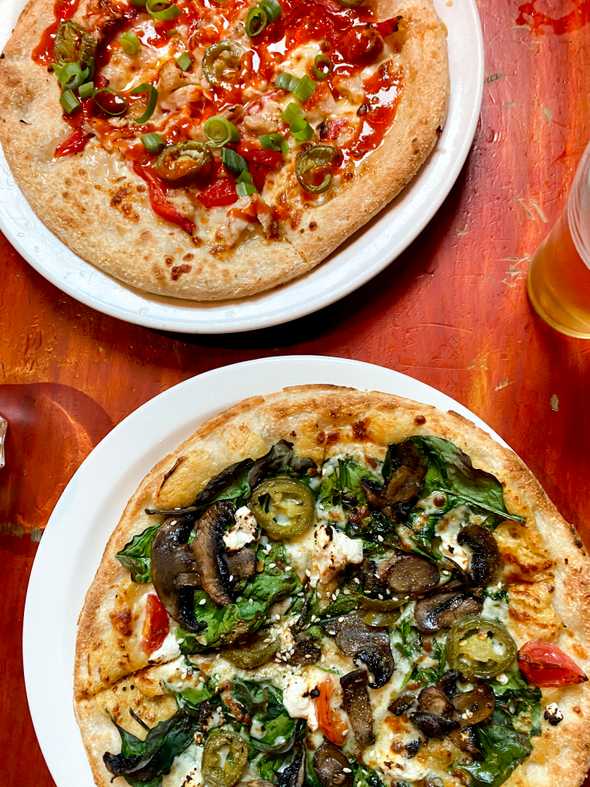 Order Suggestions:
Peri Per Pollo
Superveg
Prosciutto
Any cons? If it's a Friday, Saturday, or Sunday after 6 PM expect a drunk crowd.
Lucky Coq Location: 179 Chapel St, Windsor VIC 3181
Bimbo Deluxe Location: 376 Brunswick St, Fitzroy VIC 3065
The Real Greek Souvlaki Bar
The best late-night gyros and dolmades.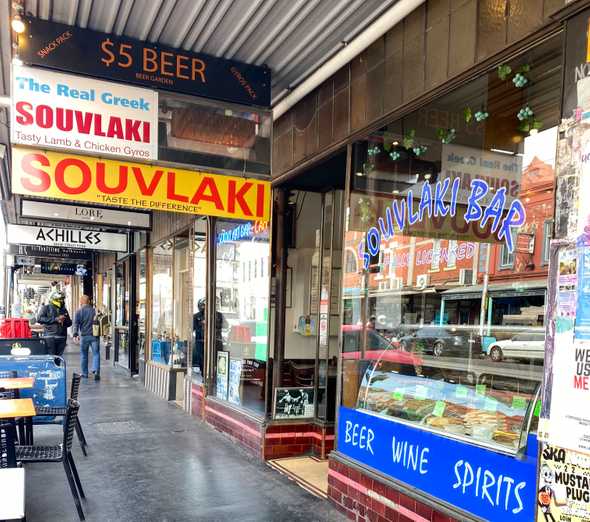 Greek food is awesome, but it's usually pricy. This oasis has delicious food at a dirt-cheap price compared to other Greek restaurants. I've tried most things on the menu and everything has been high quality.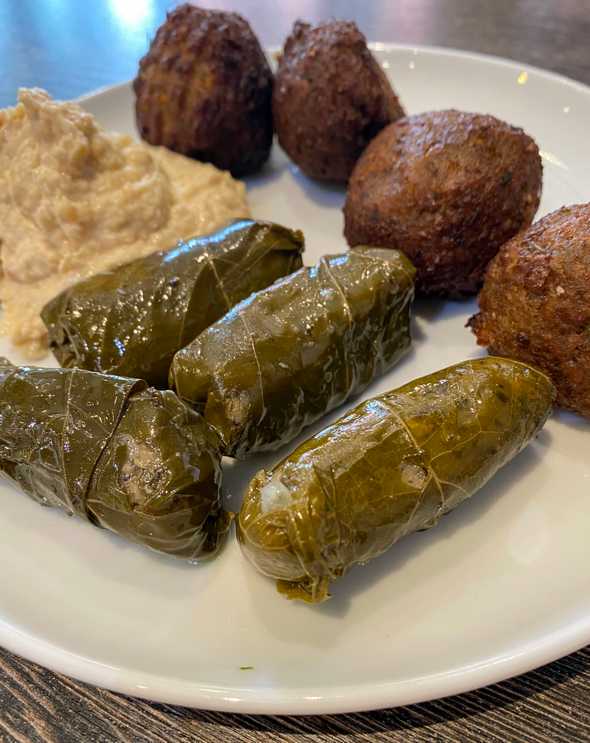 Order suggestions:
Chicken gyro
Dolmades (must have)
Falafel with hummus
Any of the Greek style sweets
Any cons? Try not to judge the restaurant too much from the outside appearance.
Location: 315 Brunswick St, Melbourne VIC 3065
Norsiah's Kitchen
Stupidly delicious Malaysian curries over rice for \$9.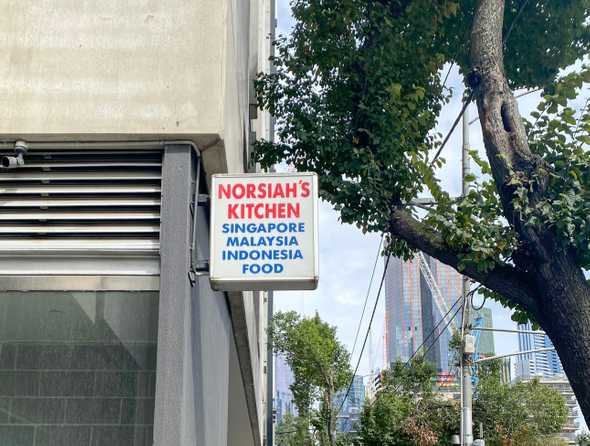 Don't write it off for the basic deocor, curries here are S Tier. If you're a fan of Malaysian flavours, you'll have a hard time finding a better spot. The opening hours are pretty impressive as well (11AM - 9PM most days).
The food here is always fresh and the portion sizes are guaranteed to fill. They also have a decent selection of vegetarian meals.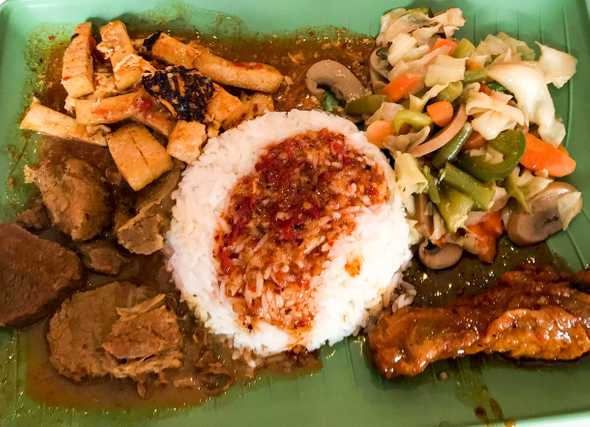 Any cons? They don't open on Sunday.
Location: 604 Swanston St, Carlton VIC 3053
Mister Truong's
Awesome 🔥Vietnamese food in the centre of a busy shopping/nightlife district.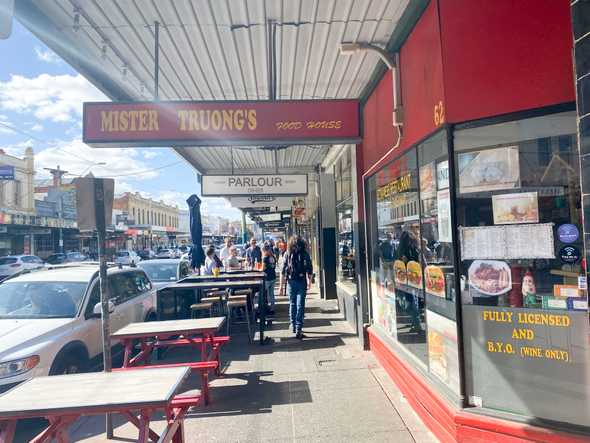 I moved to Vietnam for 9 months almost entirely because of this restaurant's food. The menu is pretty long, but you probably want to stick with one of the below.
Order Suggestions:
Pho (any)
Roast Pork Banh Mi (like a baguette)
Grilled Pork Rice Vermicelli (pro tip: don't get the roasted pork vermicelli)
Com Tam (broken rice with pork)
My go-to is the Grilled Pork Rice Vermicelli: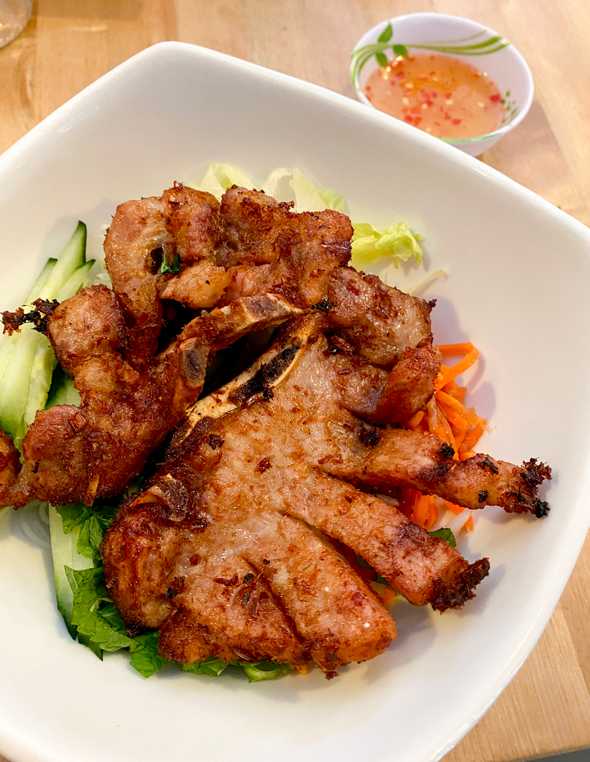 If it's before 10AM, there's a special for \$7 for a bacon and egg banh mi and coffee — it's worth trying, but don't let that be your only Mister Truong's meal.
Any cons? He closes for a few days before/after any public holiday. Also, double-check your order — the bà nội serving you is lovely, but she doesn't always catch the order 100% correctly.
Important note: There are two Mister Truong's restaurants. I'm recommending the one on Chapel Street in Windsor. The one in Brunswick is not at the same quality level.
Location: 62 Chapel St, Windsor VIC 3181
---